Jos. Stijnen (1918 - 1986)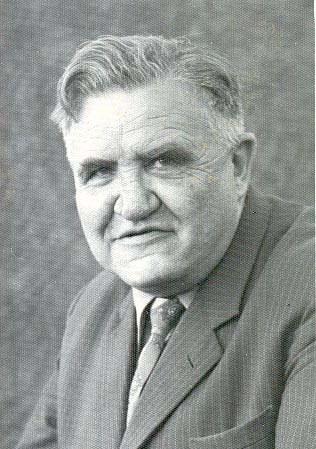 Jozef ('Zjef' of 'Jos.') Stijnen werd op 19 januari 1918 geboren te Altweerterheide, waar hij ook opgroeide. Op 14-jarige leeftijd begint hij zijn studies op het kleinseminarie. Hij treedt toe tot de Congregatie van de Heilige Geest te Weert. Zijn priesterwijding ontvangt hij op 25 juli 1943.

Na een kort verblijf in Portugal om de taal te leren, vertrekt hij in februari 1946 naar Silva Porto in Portugees West-Afrika, het tegenwoordige Angola. Later zou hij in datzelfde Angola nog twee keer van post wisselen. Na bijna 30 jaar in de missie actief te zijn geweest, keert hij in 1975 terug naar Nederland voor een verblijf van 3 maanden. Doordat de politieke situatie in Angola verslechtert, kan hij niet terugkeren.

Hij werkt kort als kapelaan te Grevenbricht en wordt in 1976 benoemd tot pastoor van Buvingen (B). Op 1 juli 1978 wordt hij door de Deken van Thorn geïnstalleerd als pastoor van Kelpen-Oler. Vanaf ongeveer die tijd doet hij onderzoek naar de familie Stienen - Stijnen, met name in de Doop-, Trouw- en Begraafboeken van de Martinusparochie in Weert. Zijn werk resulteert in een boekje dat verschijnt "ter Herinnering aan de reünie van de Familie Stienen - Stijnen" in 1985.

Na een ziekbed van enkele maanden overlijdt hij op 3 maart 1986 te Weert. Vijf dagen later wordt een uitvaartdienst gehouden te Kelpen-Oler. Hij ligt begraven te Altweerterheide.
Jozef ('Zjef' or 'Jos.') Stijnen was born on 19 January 1918 in Altweerterheide (Province of Limburg). He also spent his childhood there. When he is 14 years old, he starts his studies to become a priest. He joins the Congregation of the Holy Spirit in Weert. He receives his blessing as priest on 25 July 1943.

After he spent some time in Portugal learning the language, he sets sail for Silva Porto in Portugese Western Africa (nowadays Angola). Later he will move to two other posts in Angola. After almost 30 years of mission in Africa, he returns to Netherlands for a 3-month journey. Te political developments in Angola do not permit him to return.

After some months of service in Grevenbricht, he is appointed pastor of Buvingen (Belgium) in 1976. On 1 July 1978 he is appointed priest in Kelpen-Oler, Dioscese of Thorn. From about that time, he spends time on researching the history of the Stienen - Stijnen family, mainly in the church records of the parish of St. Martin in Weert. He publishes a booklet on the occasion of the family reunion in Weert in 1985.

He dies on 3 March 1986, after being ill for several months. A service in his memory is celebrated in the church of Kelpen-Oler five days later. He is buried in Alweerterheide.
© 1999–2023 Stienen.nl, all rights reserved.
No part of the information published here may be (re)published in its present form without the prior permission in writing.
Last update:


webmaster